Lead Stories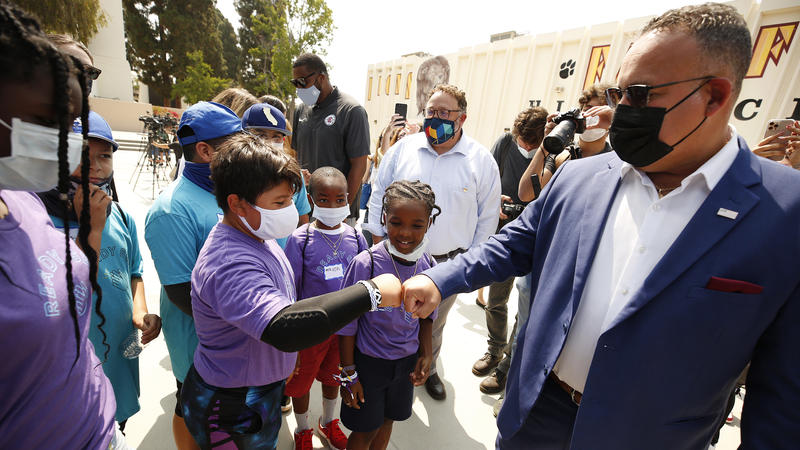 U.S. Education Secretary Miguel Cardona has a message for schools across the country ahead of the new school year: Students need to be in classrooms. "That's where students learn best," Cardona told NPR's A Martínez. "Schools are more than just places where students learn how to read and write — they're communities. They're like second families to our students." On Monday, the U.S. Education Department will release a roadmap for the return to school , encouraging districts to invest in social...
Read More
Arts and Culture
After graduating from Canterbury High School in 2015, Indiana native Jacob Rockey embarked on an unconventional journey that would eventurally lead him to a career in public radio in the town of Marfa, west Texas, population 1,531.
Read More
State And Local News
Indiana is in the midst of the sharpest spike of COVID-19 cases since the earliest days of the pandemic. But Gov. Eric Holcomb says the state is in "a different place" as he defends his decision not to reimpose any statewide COVID-19 restrictions.
Read More
WBOI Presents
This week, we are bringing you "There is a Field," a conversation from the Indiana Center for Middle East Peace. We'll hear from Michael Spath, the center's executive director, in a conversation with playwright Jen Marlowe, and actors Darius Khalil Gordon and Lara Alqasam, on their film "There is a Field," its themes, and its connections with the experience of Black, Indigenous, and communities of color in the United States.
Read More