Fort Wayne City Cleans Common Surfaces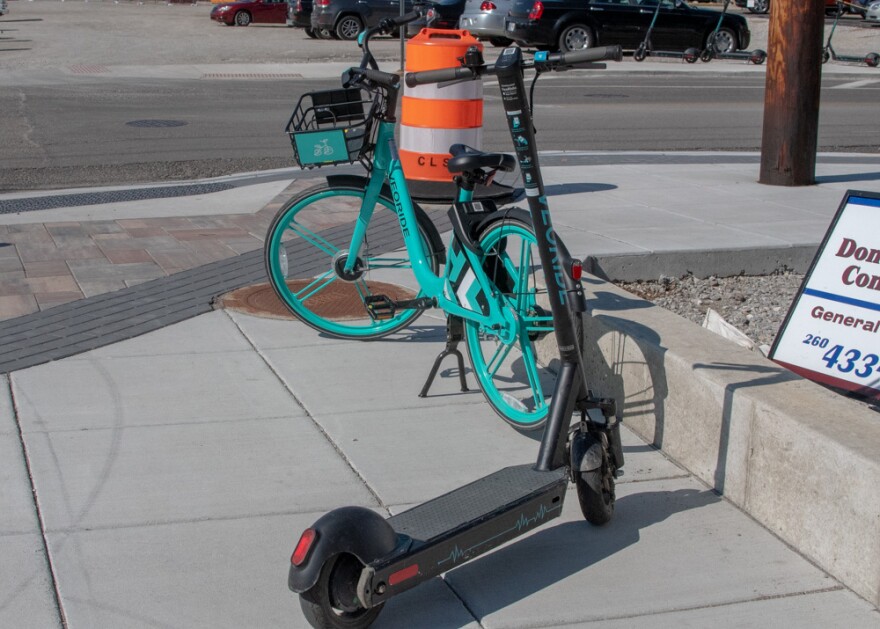 Technicians for the Fort Wayne's Clean & Green Program announced the periodic sanitizing of commonly touched outdoor surfaces as part of the larger effort to slow the spread of the coronavirus in northeast Indiana.
The program, which is led by Fort Wayne's Downtown Improvement District, has a goal of coordinating and leveraging cleaning and sanitation services in an effective, efficient manner throughout the year.
Each week, technicians will spray newspaper boxes, bike racks, parking meter keypads and other frequently-touched city surfaces with a "certified American Chemistry Council Tier One disinfectant."
The district's events and programming manager Rick Zolner says even though wind has prevented technicians from going out a couple of times, the sanitation efforts have taken place almost daily since the start of April.
"Since we're using a unique disinfectant spray, the last thing we want to do is spray it on a windy day and have it float away in the air. So that's been a bit of an issue, otherwise we're out there most days covering 99 blocks downtown."
While most of the surfaces being cleaned are interacted with by residents in passing, some receive lengthier hands-on use, like e-scooters or bikes from the bike share. How can residents who may rely on these be assured they're safe for use?
Zolner says they're following federal health guidelines for specifically which parts of the vehicles to focus on sanitizing.
"We aggressively clean down the handles and the seats, because those are known to be the main places germs hang out and move from person to person," Zolner said. "And really we just have to make sure we keep doing that as much as possible."
He adds that community members have mostly expressed gratitude toward technicians while they're out scrubbing down the city.
"They'll see us out with the bottle just spraying something down, and the last thing you want to do is look suspicious, but then they give you a thumbs up and say thanks for keeping the community safe, and it's a good feeling," he said.
The district is also promoting tips and resources for staying safe during the COVID-19 pandemic.