Student's Healing Photography Wins National Top Honor
"The Self Healer," from Alyvia's award winning portfolio, "The Sin(ner) I Cannot Forgive."
Alyvia Luong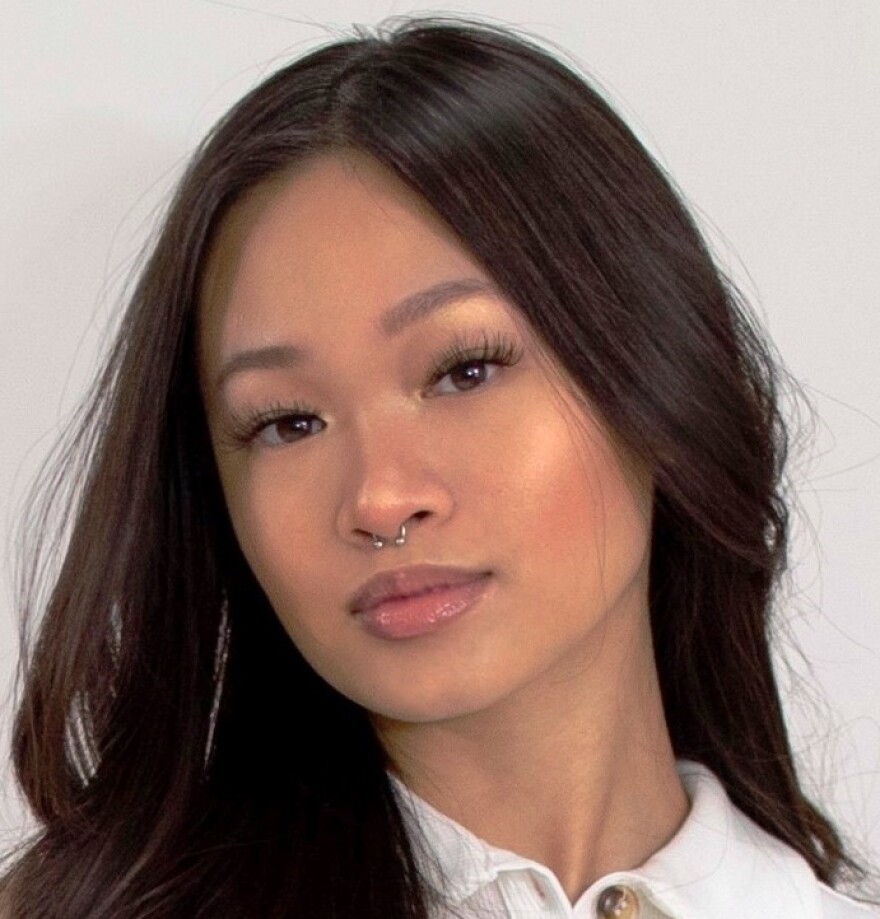 When the 98th annual Scholastic Art & Writing Awards winners were announced this spring, Carroll High School senior Alyvia Luong was one of sixteen students in the nation to receive this year's top honor. The award goes to eight writers and eight artists.
Luong's nationally recognized photography portfolio, The Sin(ner) I Cannot Forgive is a series of self portraits that chronologically depicts the moments that make up a life-changing event for the artist and her journey towards healing.
For a behind the scenes look at the young creative and her journey WBOI's Julia Meek invited Alyvia into the studio to discuss this portfolio and its message as well as her other award winning collection and what she hopes her future holds in store.
Please note that this interview does include discussion about sexual assault that may be upsetting to some listeners.
You can connect with Alyvia by visiting her website.