Councilwoman Chambers Announces "Casual Community Conversations"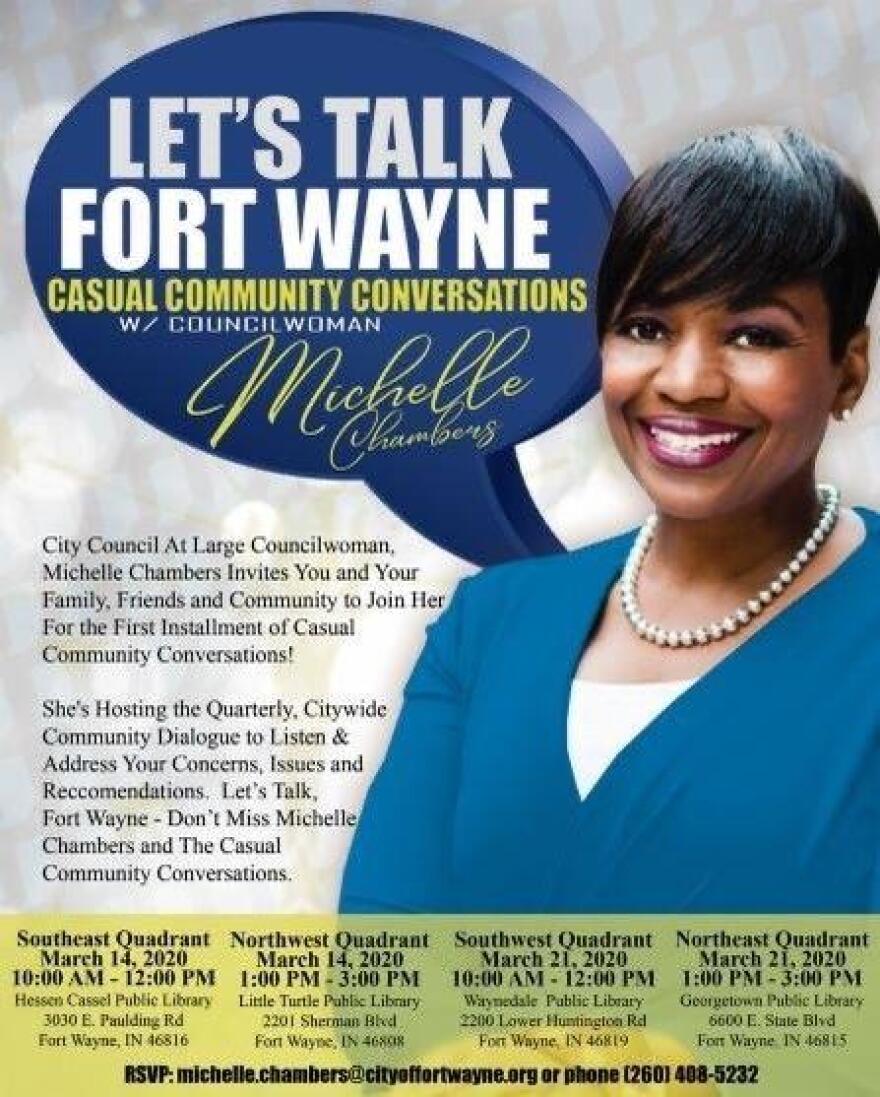 Democratic at-large city councilwoman Michelle Chambers will host a series of open discussions with constituents to create a citywide community dialogue and "an atmosphere of transparency in Fort Wayne."
These quarterly gatherings will take place in four different locations in each of the city's quadrants, with sessions expected to last two hours.
The first round of meetings will take place across two weekends:
Saturday, March 14, 2020
Hessen Cassel Public Library (10:00 AM - 12:00 PM)
Little Turtle Public Library (1:00 PM - 3:00 PM)
Saturday, March 21, 2020
Waynedale Public Library (10:00 AM - 12:00 PM)
Georgetown Public Library (1:00 PM - 3:00 PM)
Residents are encouraged to attend, share thoughts and ask questions. Information on opportunities for how to get involved in local government will also be available.
Chambers joins Republican 3rd District councilman Tom Didier in trying to connect with constituents in regular ways throughout the year; Didier has hosted a monthly "Council call-in" TV program for a number of years.
Chambers was elected to one of Council's three at-large seats in November, along with fellow Democrat Glynn Hines and Republican Tom Freistroffer.