Public Art Scene Flourishes During Pandemic
Utopian Coffee Muralists with their sponsors.
Courtesy/Art This Way
Public Art brightens the town
Courtesy/Art This Way
Make It Your Own Mural...
Courtesy/Art This Way
And again, make it your own.
Courtesy/Art This Way
Honoring the artists at the dedication of the Mural Project on the Utopian Coffee Building in September.
Courtesy/Art This Way
In spite of the damper COVID-19 restrictions have placed on much of our local communal activity, Fort Wayne's Public Art Scene has enjoyed unparalleled activity this year.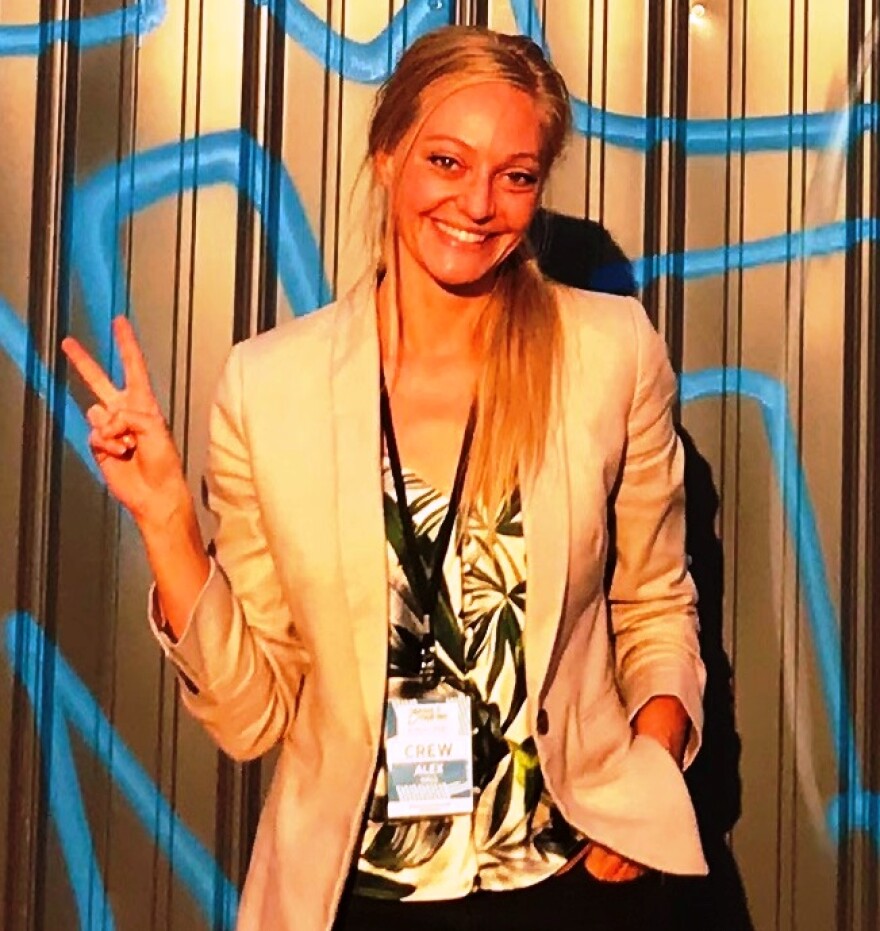 While murals won out as preferred medium of this year, the featured works within that designation were as varied as their locations, sponsors and participating artists.
And still to be added to the city's vibrant skyline in 2020 is an overhead sculpture designed by Fort Wayne-based architecture firm Kelty Tappy to decorate a 150-foot alley by the 100 block of West Berry and Wayne Streets.
The installation will be called "77 Steps" and feature hundreds of programmable lights that will be suspended above the pedestrian pathway.
To draw a perspective on the individual projects and what they mean to artists and art lovers alike, WBOI's Julia Meek invited Alex Hall, executive director of Art This Way, into the studio to discuss the scope and impact of 2020's various artcentric endeavors.
You can connect with Alex and her crew at the Art This Way Facebook page.