Fort Wayne Police Investigating Four Deaths, Including Three Children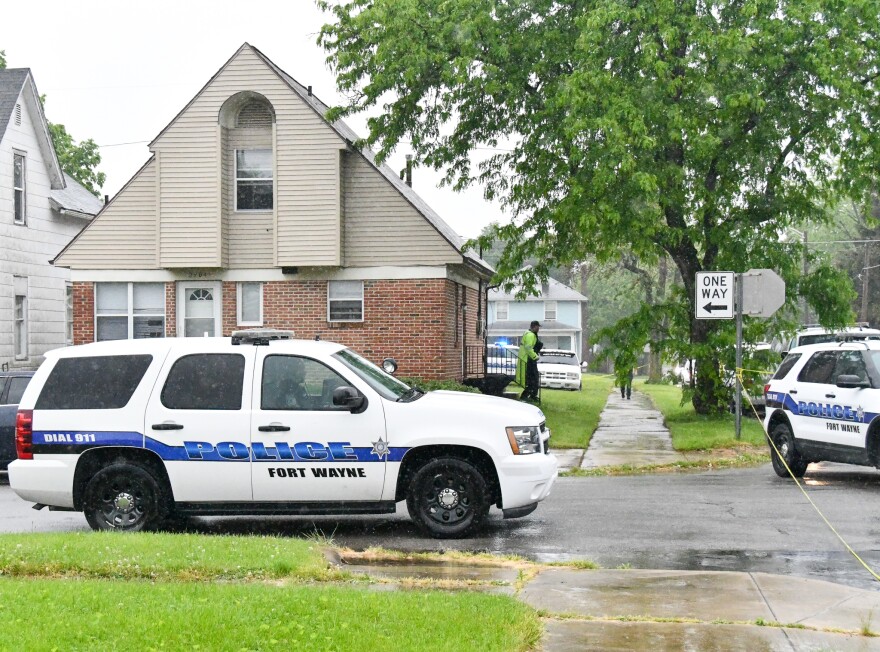 The Fort Wayne Police Department and the Allen County Prosecutor's Office are investigating what appears to be a quadruple homicide that occurred Wednesday morning on the city's southeast side.
Officers responded to an unknown problem on Gay Street just before 11 a.m. and discovered three young children and an adult woman, all deceased.

Police say they have identified Cohen Bennet Hancz-Barron as a suspect. Hancz-Barron was arrested Wednesday afternoon at an apartment complex in Lafayette, according to the Fort Wayne Police Department.
His arrest was the culmination of the effort of FWPD Homicide, Gang and Violent Crimes Unit, Vice and Narcotics Unit, and the Indiana State Police. Hancz-Barron will be transported back to Allen County on four preliminary charges of murder.