Local Author's Latest Mystery Series Salutes Unsung WWI Heroines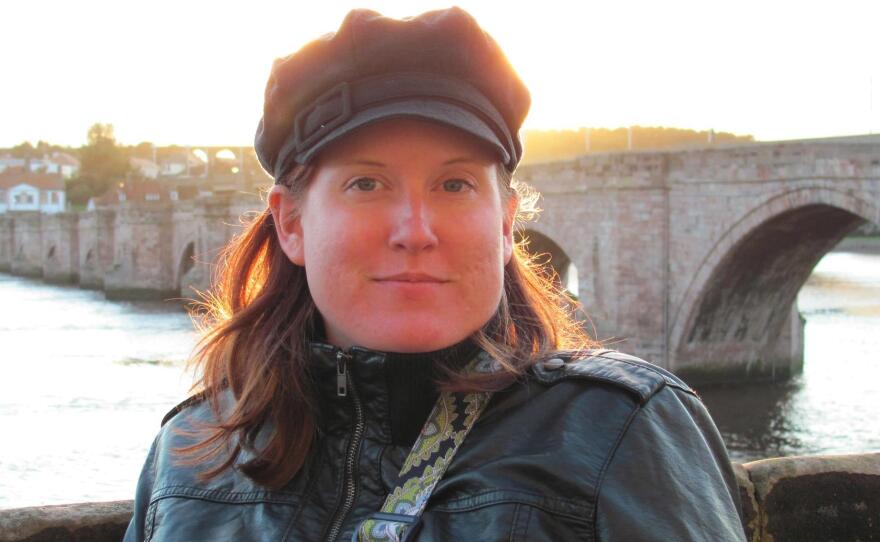 Besides hours spent in libraries, information centers and historical archives, Anna Lee Huber travels to the source to research her UK inspired mystery novels.
Courtesy/Anna Lee Huber
Juggling three successful mystery series and two young children, Anna is the master of organization, and multi-tasking.
Courtesy/Anna Lee Huber
Huber's Lady Darby Mystery Series
Courtesy/Anna Lee Huber
Treacherous Is the NIght.
Courtesy/Anna Lee Huber
Huber's Verity Kent Series
Courtesy/Anna Lee Huber
Fort Wayne mystery author, Anna Huber added the early 20th century to her usual Regency and early Victorian based British adventures last year, with a new series set in the shadow of The Great War.
The important constant in the author's work, besides the lushly portrayed United Kingdom settings and well crafted story lines, is her strong, and not necessarily typical, female protagonists.
As the 100th anniversary of Armistice Day draws near, WBOI's Julia Meek invited Huber into the studio to talk about her passion for this era, and how her latest Verity Kent novel honors those forgotten female spies of World War One.
Event Information:
Author's Book Signing @ Glenbrook Square Barnes & Noble, Fort Wayne
Thursday, November 8th, 2018
7:00 p.m. to 8:30 p.m.
Indiana Historical Society Holiday Author Fair
@ Indiana History Center, Indianapolis
Saturday, December 1st, 2018
Noon to 4:00 p.m.
For more information about Anna and her books, visit the author's website.