Allen County Commissioners hear public comment on changes to county jail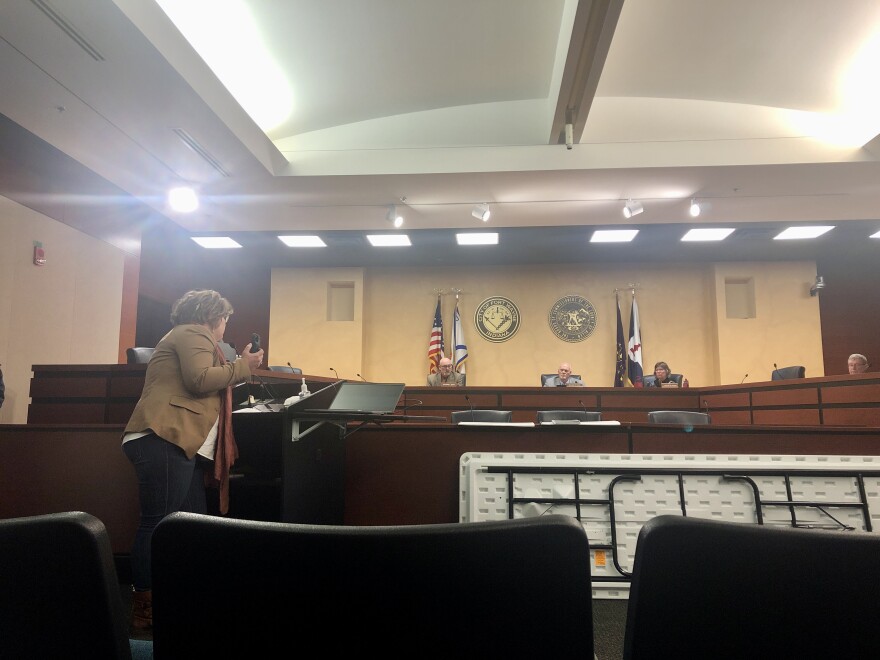 The Allen County Board of Commissioners held a public hearing on Friday to discuss a feasibility study to upgrade the jail due to overcrowding.
The study offered several options for upgrading or reconstructing the Allen County Jail in downtown Fort Wayne.
Audrey Davis told the commissioners that adding new beds and potentially moving the jail won't deal with the ongoing problem of overcrowding, a comment that drew obvious agreement from those in attendance.
"I just suggest that we, with all due respect, consider what we can do in the 21st century and, instead of changing the location, how about we change our intention?" Davis said.
One of the options presented from the study is building an entirely new jail facility, potentially outside of the downtown area.
Davis' brother is currently in jail and her husband has a felony record from almost three decades ago. She worked to build jail ministry programs with the Fort Wayne Catholic Diocese.
Davis stressed the importance of getting input from the post-incarcerated and incarcerated community.
The commissioners stressed that this meeting is only the beginning of the process to restructure the jail.